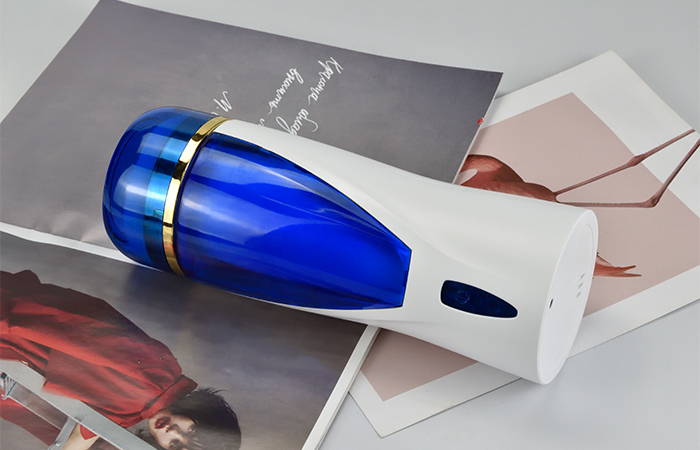 INTELLIGENT HEATING - The built-in intelligent heating chip maintains temperature around to 45℃/113℉ to mimic real oral sex sensation, as it vibes and pulses around of our penis to bring us a heavenly climax. And the adjustable sleeves fit almost any penis size.
5 TAPPING PULSE MODES & UP to 4500r/min - Equipped with 5 different innovative high-frequency tapping pulse technology, from soft to strong, up to 4500r/min, helping penis to get harder stronger and more durable day by day.
A PREMIUM PENIS TRAINER - Designed to improve the blood flow to penis, creating thicker, longer and harder erections. Using it frequently as a prelude to our sexual activity makes our sexual process last long and full of passion.
MAGNETIC CHARGING & 100% WATERPROOF - Innovative magnetic USB charging technology guarantees safety. This masturbator is designed waterproof so that we can use and clean it in water with no worries.
ODORLESS LIQUID SILICONE & DISCREET DELIVERY - Made of odorless smooth soft and liquid silicone, this stimulator assures us no worries about getting any allergic reaction. Packaged with our and Amazon`s packages also assures us privacy and professional delivery security.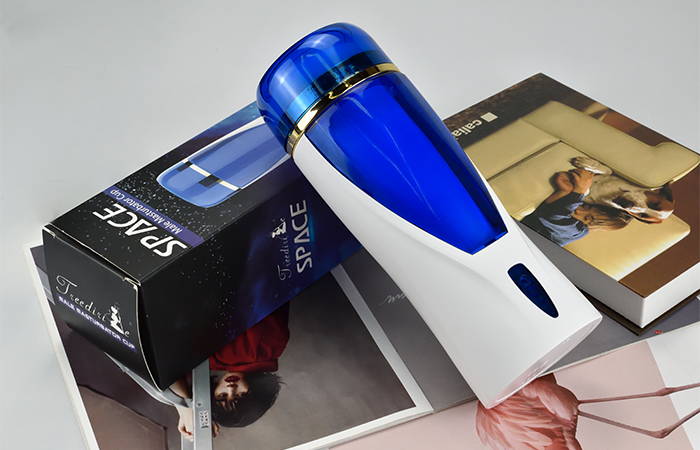 Is this easy to clean?

The inner silicone cup is easy to take off, and its 100% waterproof, you can clean it with clean water, shower gel, or sex toy special detergent. The cup shell is not totally waterproof. If there is stain on the shell, wipe it with a wet tissue. Don't forget store the toy in a dry place.

How doese this thing work?

This Space male masturbator contains 3 thrusting modes. And its easy to use with only one button on the toy. Stretching up and down will bring you pleasure, the protrusion of the silicone sleeve will bring you a more comfortable feeling.

Is the sleeve closed at the bottom? What is the inside diameter of the sleeve?

A1: The sleeve is actually closed at the bottom. A2: The outside diameter of the sleeve is 5.5 cm and inside there are raised soft rubbers, so caculate the diameter of the rubbers, it will be about 1.5cm.