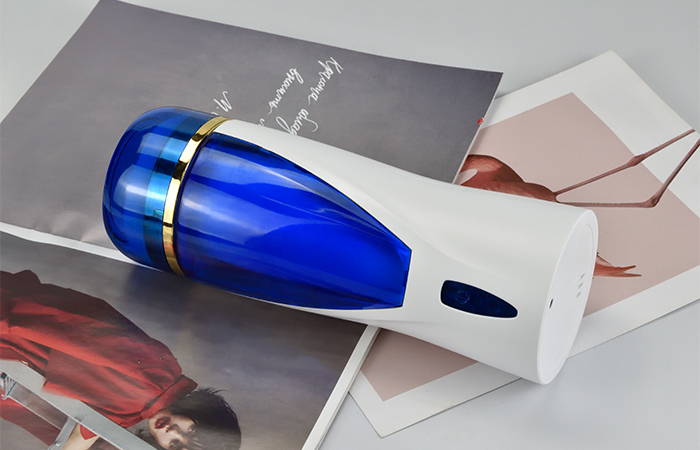 INTELLIGENT HEATING - The built-in intelligent heating chip maintains temperature around to 45℃/113℉ to mimic real oral sex sensation, as it vibes and pulses around of our penis to bring us a heavenly climax. And the adjustable sleeves fit almost any penis size.
5 TAPPING PULSE MODES & UP to 4500r/min - Equipped with 5 different innovative high-frequency tapping pulse technology, from soft to strong, up to 4500r/min, helping penis to get harder stronger and more durable day by day.
A PREMIUM PENIS TRAINER - Designed to improve the blood flow to penis, creating thicker, longer and harder erections. Using it frequently as a prelude to our sexual activity makes our sexual process last long and full of passion.
MAGNETIC CHARGING & 100% WATERPROOF - Innovative magnetic USB charging technology guarantees safety. This masturbator is designed waterproof so that we can use and clean it in water with no worries.
ODORLESS LIQUID SILICONE & DISCREET DELIVERY - Made of odorless smooth soft and liquid silicone, this stimulator assures us no worries about getting any allergic reaction. Packaged with our and Amazon`s packages also assures us privacy and professional delivery security.