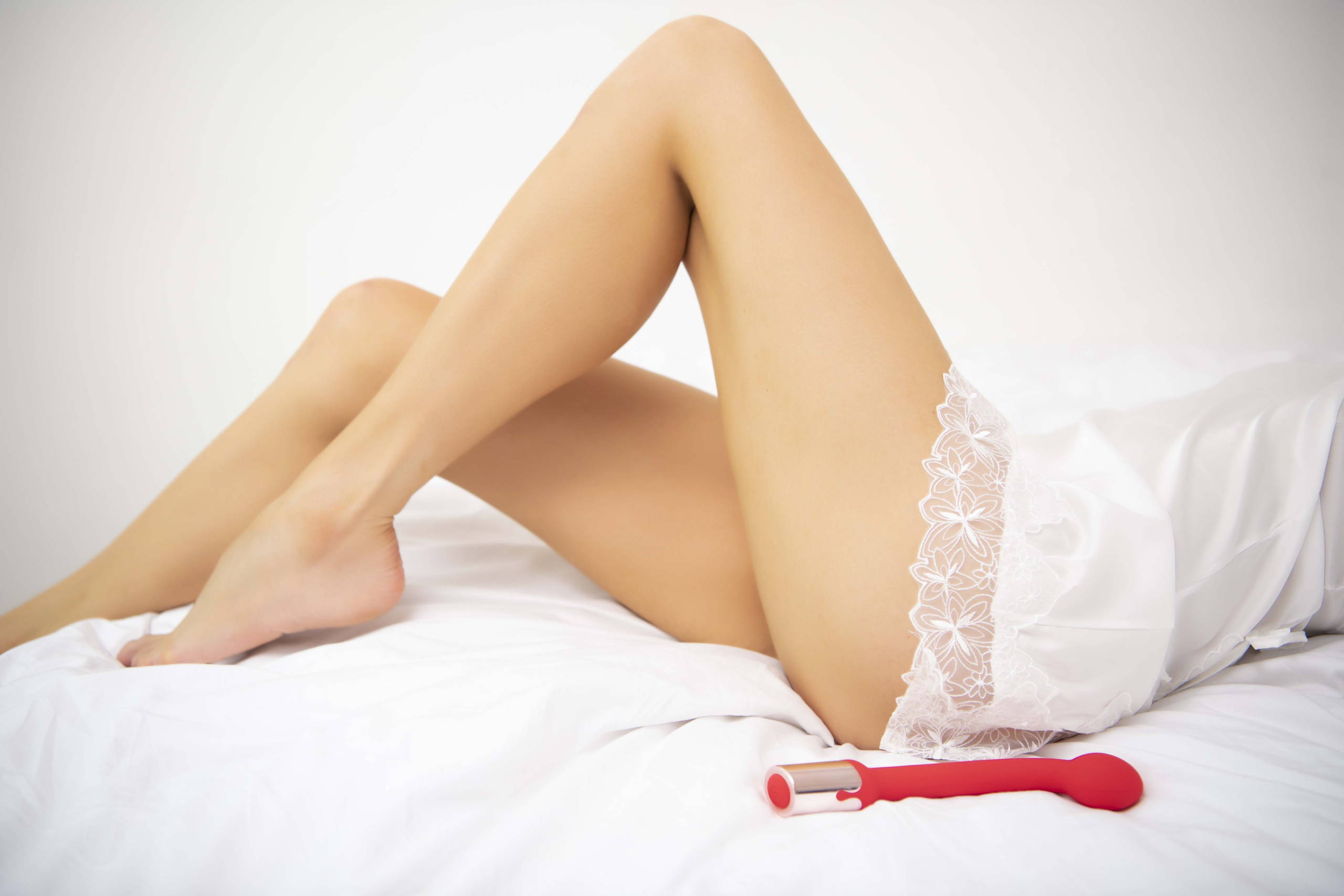 Special Vibrator for your big "O"
The angled tip fluidly follow the lines of the rest of the vibrator or it may contour to a wider shaped or spherical tip in order to thoroughly stimulate the entire Gspot area. This unique 6.29 inch insert length G spot vibrator suits all girl to find a perfect spot to enjoy overwhelming big "O".
Powerful motor on the tip of the curved vibrator can massage the boobs by holding on the handle. The angled line also fit the clitoris of women which makes it also great for clit stimulation. It has a unique, asymmetrical shape that allows for a twisting motion to ping the A-spot, fabulous A-spot vibe too.
Strong but quiet motor
This classic vaginal vibrators with a curved tip for easier Gspot stimulation, to pass over the Gspot offering stimulation. Strong vibration powered by the quiet motor of the tip, providing at least 60min pleasure.
Hit your "real spot"
Gspot Os may be elusive for you, or your favorite type of climax. The best vibrating tools to eke out a powerful Gspot O are able to find this area and stimulate it directly. 6.29 inch insert length suits every girl to find the real spot.
Upgraded soft material
An easy grip handle makes the already ergonomic toy even easier to hold on to. Silicone+ABS healthy material plus the puncture charging make the vibrator totally waterproof, convenient to use while shower or play in swimming pool.
Choose Treediride Gspot Vibrator won't let you down!
Find the exact spot and give it a one hit!
The best vibrating tools to eke out a powerful Gspot O are able to find this area and stimulate it directly. This is why Gspot vibrators tend to be of varying lengths (the length being less important in discovering the Gspot but still a consideration when it comes to personal preference) but typically sport an angled tip.
With about 30° angle and 360° bendable shape, 6.29 inch insert length can suits every woman's the most intense spot, this vibrator is one of the best for your to choose!
Multi-use love toy for couple/woman
A Gspot O is felt deeply and intensely, to gain the overwhelming joy, Gspot vibrator is indispensable. It's flutter gift toy for your boyfriend as well as a flirt gift toy for your girlfriend!
Combine 4 plays:
Clitoris play, Vagina play, Anal play and Breast play. Get one own four!
Features:
Main material: ABS + SILICONE
Max noise: ≤55 db
Net weight: 100g
Size: 6.29in*1.22in
Waterproof level: IPX7
Charge time: 60min
Usage time: 60min
Is it noisy?

The Max noise: ≤55 db. Quiet than usual products.

Is this toy totally waterproof and can be used in the bathroom?

The G spot vibrator is IPX7, totally waterproof, can be freely used in bathroom!