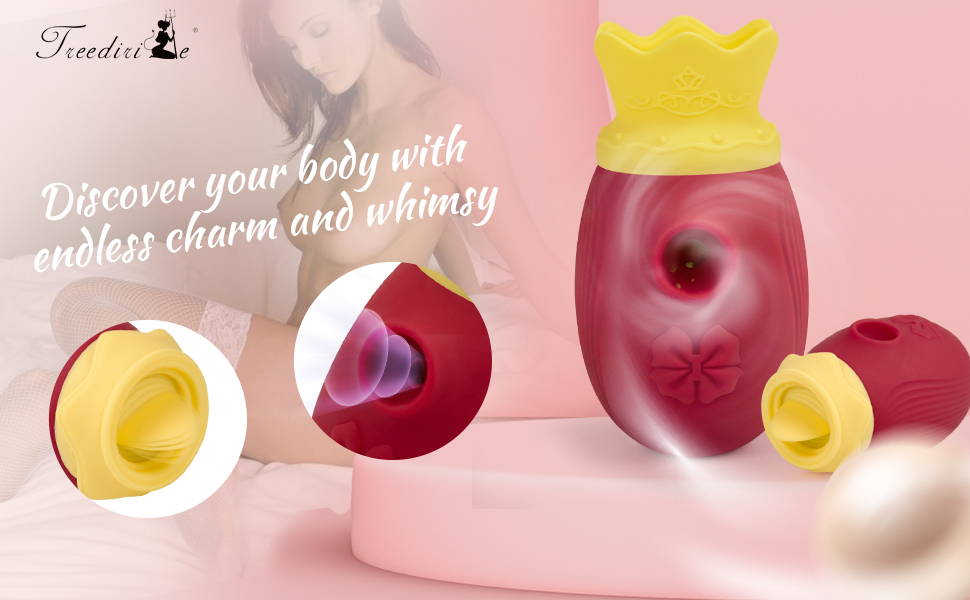 Treediride 2 in 1 Licking & Clitoral Sucking Vibrator-Sweet Pineapple
Looking for that big O? Treediride Sweet Pineapple - Sucking Licking Clitoris Vibrator
Treediride specializes in providing varied professional choices for customers. Double Climax is the secret weapon for foreplay specially developed to satisfy women's desires by adopting the latest technology and ergonomic design after long research. Concentrating on women's erogenous zone that can stimulate!
The toy itself is classy, with the appearance of red pineapple and yellow crown. The crown is the leaves at the top of the pineapple, tongue vibrator. The body got a deep hole and vibrate around the bottom of the hole and it create sucking feel when you apply it to a surface. Add some kind of lubricant to make it more effective. This toy gets you there FAST!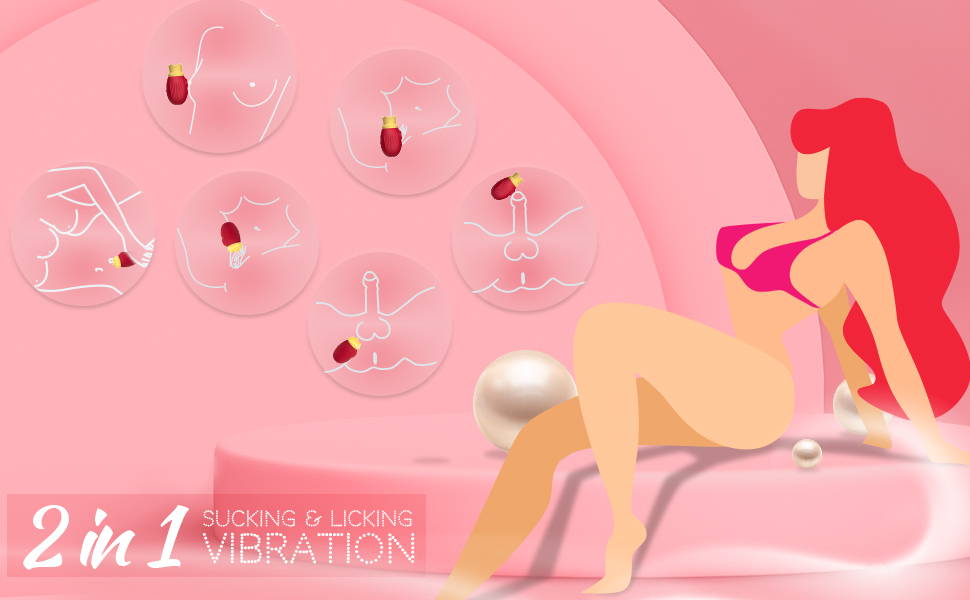 Potential usages of vibrator are wide and varied - Treediride Sweet Pineapple is just for you.
It delivers enough suction to feel really good, without causing stress to those sensitive parts of the body. You just have to put it on your clit and move it around till you find the right spot. Once we find the correct angle, holding it right there and the "O" arrive very quickly. Perfect fit if using this with your spouse at the same time of intercourse. It won't get in the way like a wand can. You've never had legs shaking, hair dripping with sweat and now let's be real.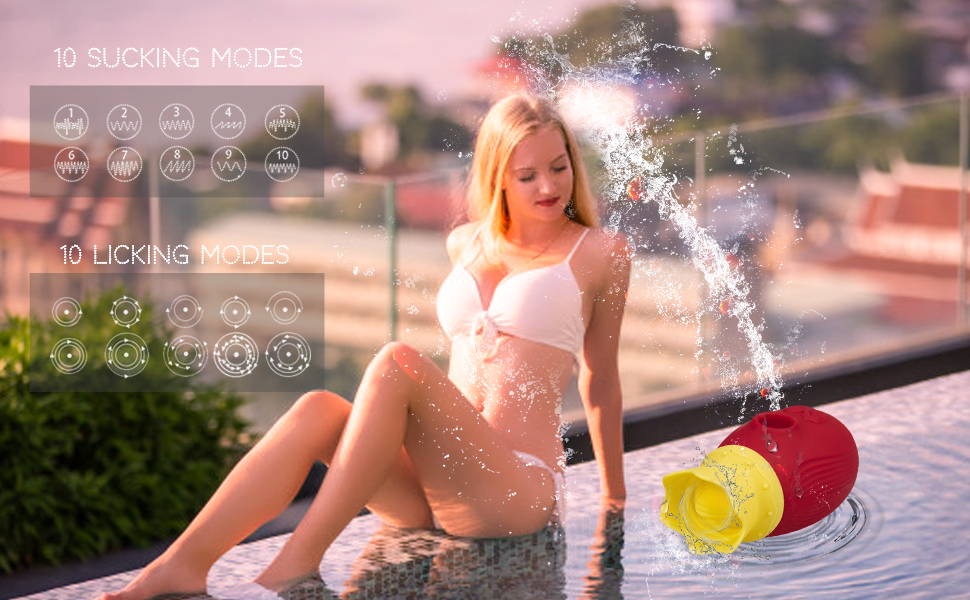 The toy is a convenient size for holding with 2 in 1 high performance. 10 kinds of strong suction and 10 kinds of super high speed licking allow you to start with a lower sensation and work the way up. The lip around the sucking hole opening is so gentle and tongue vibrator can replace your boyfriend to tease your emotions. Adjust to your preferences with one click. You can concentrate and stimulate the erogenous zone of women, go to climax in a few seconds!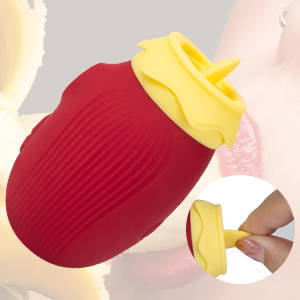 Safe & Silky Smooth Silicone
Everything from materials to "Crown" molding, color scheme and packaging is carefully selected. It reproduces the real tongue without any discomfort and has a realistic meat texture! Turn the lid over and larger the contact surface of the tongue, so you can enjoy the pleasure of caressing as if you were licking it.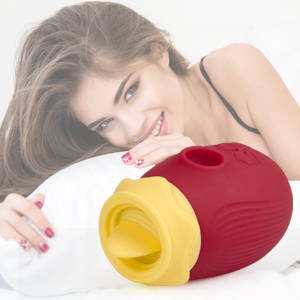 A Cute Foreplay Weapon
You can concentrate and enjoy it anytime without being noticed by anyone. Ultra-quiet design supports you try it on every inch of your body. Water-soluble lubricants provide better moisture and pleasure, making you feel lots of relax.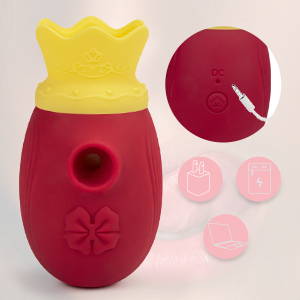 USB Rechargeable & Waterproof
This pineapple clit vibrator can provide 90 mins of using time after 1.5 hours full charge. Please make sure to fully charge the toy before the first use. Long press the power button for 2-3 minutes to start the vibration. The toy is waterproof except for the charging port.