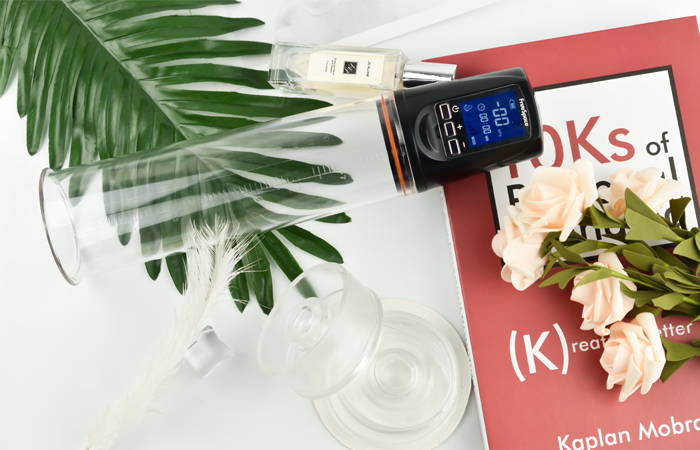 Treediride is an innovative and imaginative brand.After years of continuous exploration,it is committed to maximizing the needs of customers,and try its best to bring something different to sexual life.

Behind this product stands our after-sale team,please feel free to tell us if you have any problem with it.
Cooperate with Treediride Penis Enlargement Pump to Improve Your Stamina and Performance
The vacuum suction draws a pleasurable rush of blood into the entire tip increasing the sensation while creating a fuller appearance and harder erection ensuring that your penis reaches your ideal size.
A stylish pump that powers you up before sexual activity and enhances good to amazing sex.Allows you to customize your own pressure so you can choose your own level of satisfaction.
This affordable and effective penis pump can be used to treat erectile dysfunction, and also help take precautions against premature ejaculations and impotence, leaving both you and your partner satisfied with the results.
How to use the penis vacuum pump?
1.Insert your penis through the silicone sleeve into the vacuum tube with some lube, make a seal space.
2.Press the power switch to turn on the device,chose intelligent mode or manual mode,then adjust the pressure level that works best for you through "+" or "-".
3.Short press the power switch again to pause,long press to turn off the device.
Attention:When you feel uncomfortable,short press the power switch first to pause,then press "-" to instant release the pressure to protect your bro.
Package List
1 * LCD Main Engine
1 * Cylinder
2 * Silicone Sleeves
1 * Charging Cable
1 * User Manual
1 * Replaceable Sealing Ring(Orange plastic ring wrapped around the charging cable)
Package Dimensions: 9.4 x 6.1 x 3.4 inches