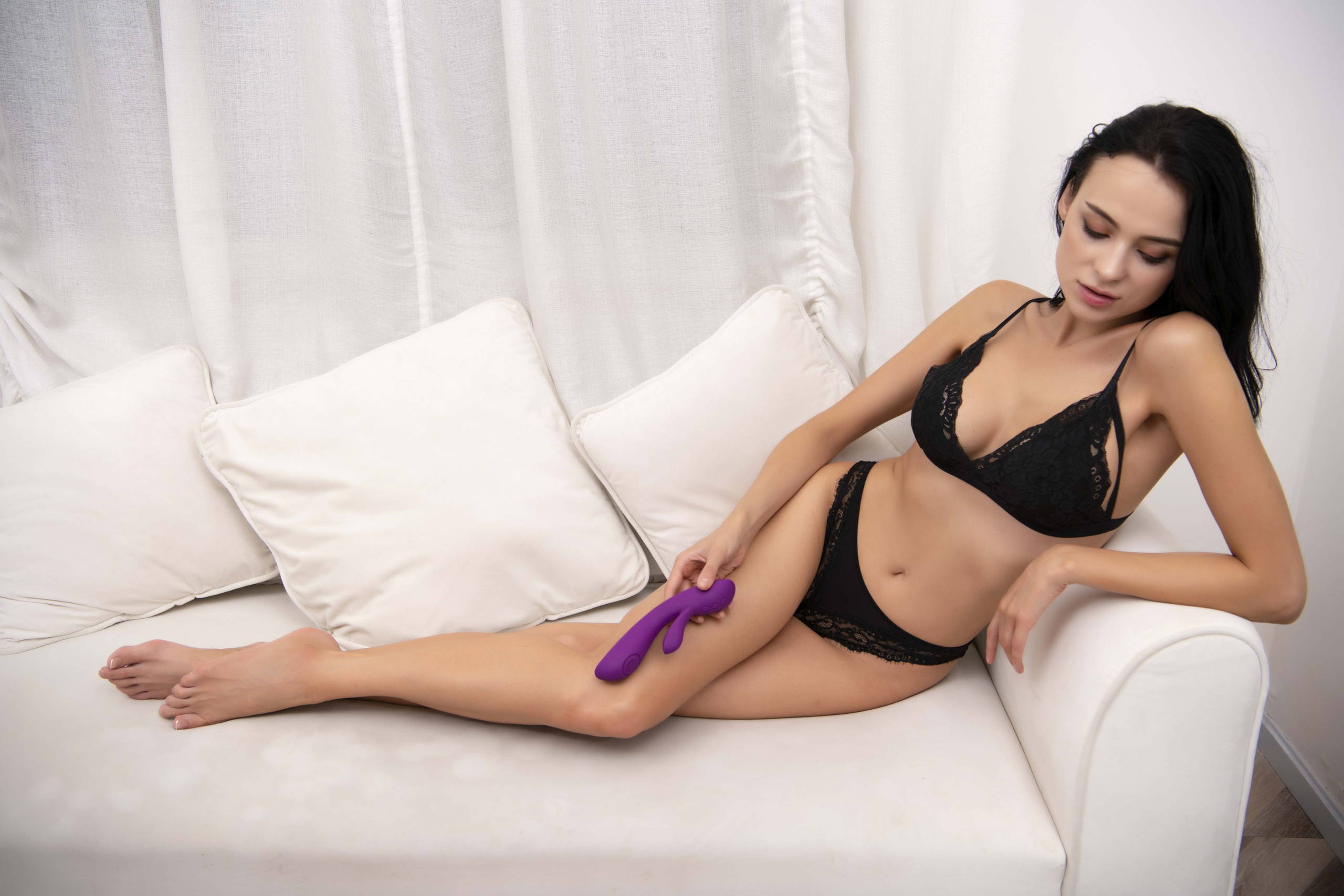 Breathtaking Pleasure for Blended Pleasure
If you love the g-gasmic feel of fingertips thumping your most sensitive inner hot spots, you'll want to take Treediride's G Spot Rabbit vibrator to bed the minute it arrives at your door. This premium rechargeable rabbit vibrator is built to thrill your clit with 8*8 awesome vibration functions – but when you feel the intense thump-thump-thump of its raised nub against your hot spots, you might forget everything else.
Enjoy the powerful stimulation in a rabbit vibrator from 2 pleasure points
To get started with Treediride's pulsating rabbit vibrator, add a little of your favorite water-based lube, slide the filling shaft in deep, and press the top button to turn on the thumpage. You'll feel the rabbit's raised nub start to thump in and out, right against your secret area. Start slow, then tap the control button to move through all 8 pulsating functions.
Independent controls let you mix and match thumping & vibration
Add in clitoral fun at any time by pressing and holding the bottom button. You'll feel the bunny buzz to life with 8 stimulating vibration functions including speeds, pulsation, and patterns. You can keep both the thumping and the vibration in synch, keep one on a lower setting while you turn either the thumping or vibrations up high, or use thumping or vibration alone – Treediride's ultra rabbit vibrator independent controls give you the power to play in any combination.
Perfection Delivered
Texture contoured shape with bendable glans to effectively stimulate sensitive spot, arouse the most intense orgasms and sexual pleasure.
Cordless & USB Recargeable
It's cordless and water proof, so there's nothing stopping you from enjoying a deep, therapeutic massage during a hot bubble bath or a long shower!
Daily Waterproof
Full body silicone covered makes easy to clean with water before or after use.
Is the vibrator truly water proof?

Dear customer,
This rabbit vibrator is indeed waterproof. Plus, full body silicone covered makes it easy to clean with water before or after use.