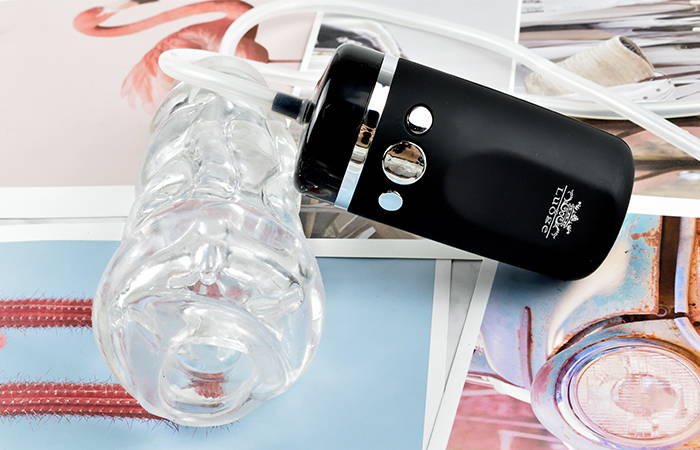 Male Masturbation Cup--Perfect Lover for Every Super Man

1. When your lover can't satisfy your desire, sex only be tasted, when the night is lonely or traveling outside, no one is accompanying, undoubtedly this male masturbation cup is your best choice. Just press the button, you could enjoy a so feelike vaginal licking your glans.
2. Profession: We are dedicated to safe and high-end sex toys,hoping to bring a sense of sensuality into daily life. Our strict quality control process for each product is a prerequisite for health and guarantee.
3. High quality service: We focus on personal care products and aim to provide our customer high quality after-sales service . We'll try our best to satisfy every consumer. If you are not satisfied with our products, please don't hesite to contact us, we'll be very happy to help you and reply to your email/question within 24 hours.
Specifications:
Function: Male Masturbation Cup
Features: Vibrating+Sucking
Frequency: 10 mode
Material: TPE + ABS
Size: 7*3 Inch
Weight: 28 oz
Package List:
1 * Masturbation Cup;
1 * USB charging cable;
1*discreet package
Tips:
1. Due to the long distance, its recommended to take charge before using.
2. This product is for personal use. For your health, it is recommended not to mix it with others.
3. Suggesting using the item with water-based lubricants to make everything slippery.
4. Please Wash it with water after use, dry and place it in a cool place after that.
5. If you have any questions with our product, please contact us, we are always at your service!