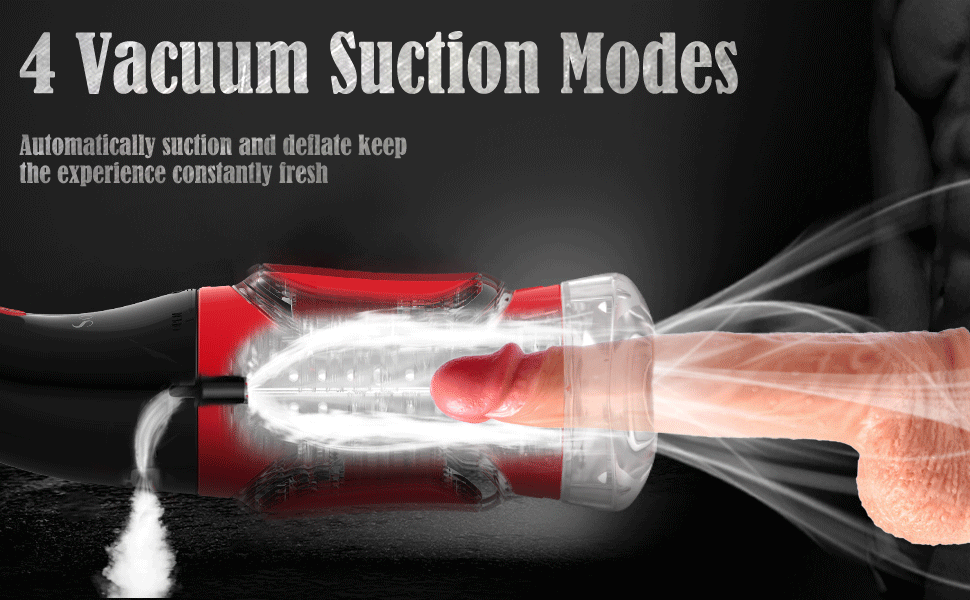 4 Strong Vacuum Suction Modes
The suction is very strong and the male toy has an automaticrelease that will stop suction temporarily before starting up again,creating a very pleasureable experience. You can also press the releasebutton if you feel it is too strong.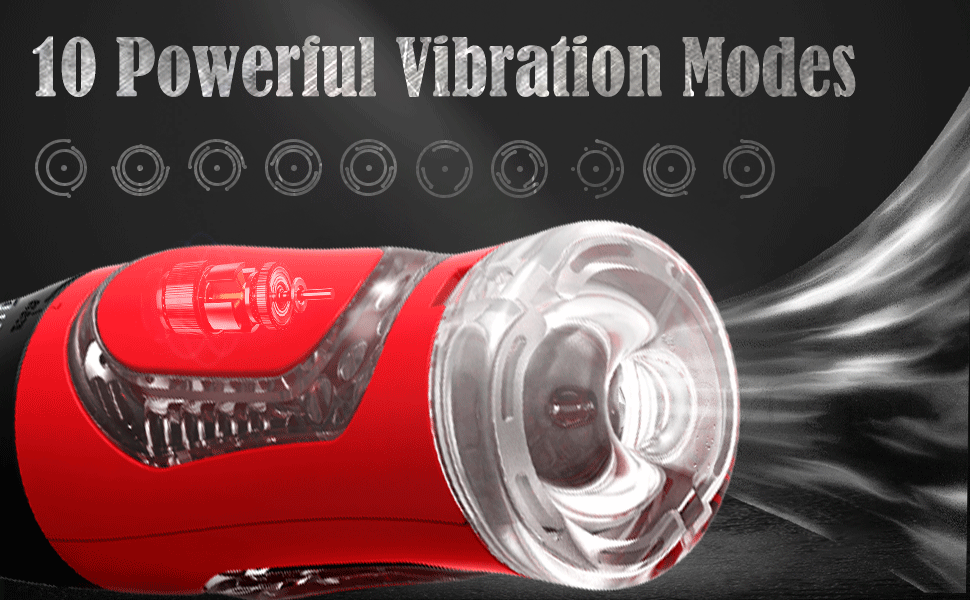 10 Powerful Vibration Modes
The first 3 modes are constant vibrations and the other 7modes are variable-speed vibrations. 10 vibration modes to ensureeveryone can find their favorite setting.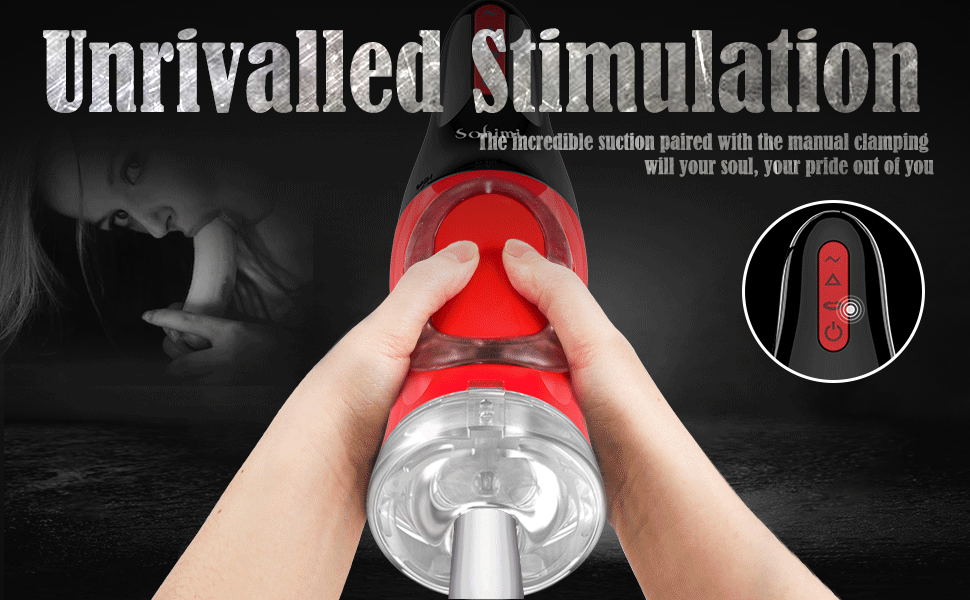 Manual Squeeze
The vacuum sucks all the air out to create a strong suction,while squeeze the outside panel will create an amazing vaginal clampingexperience for your cock. It can also change the rhythm of the suctionto add to the sensation, making it feel even more natural.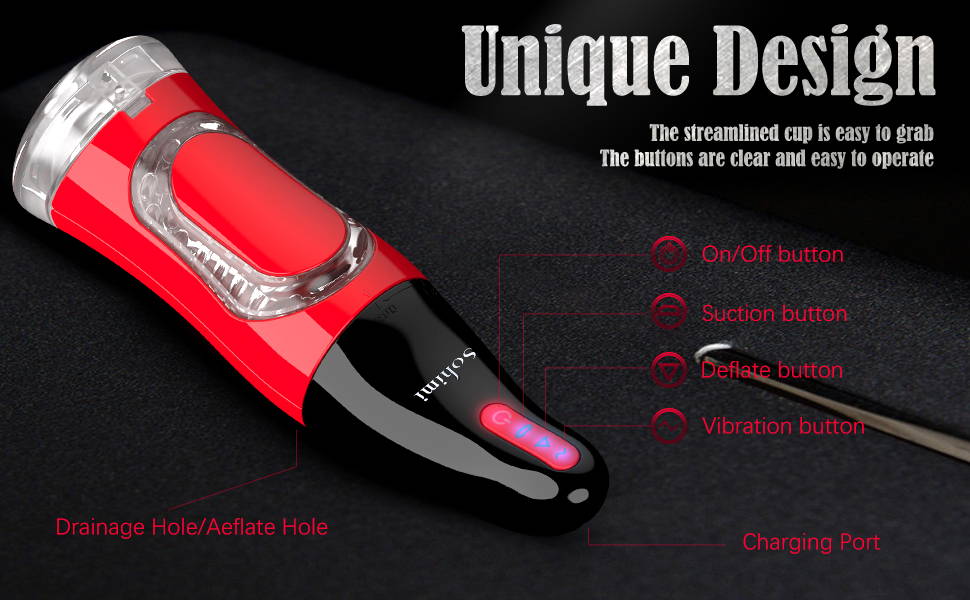 Unique Design
If you want something different in your life it's a fun toy. It is very easy to operate.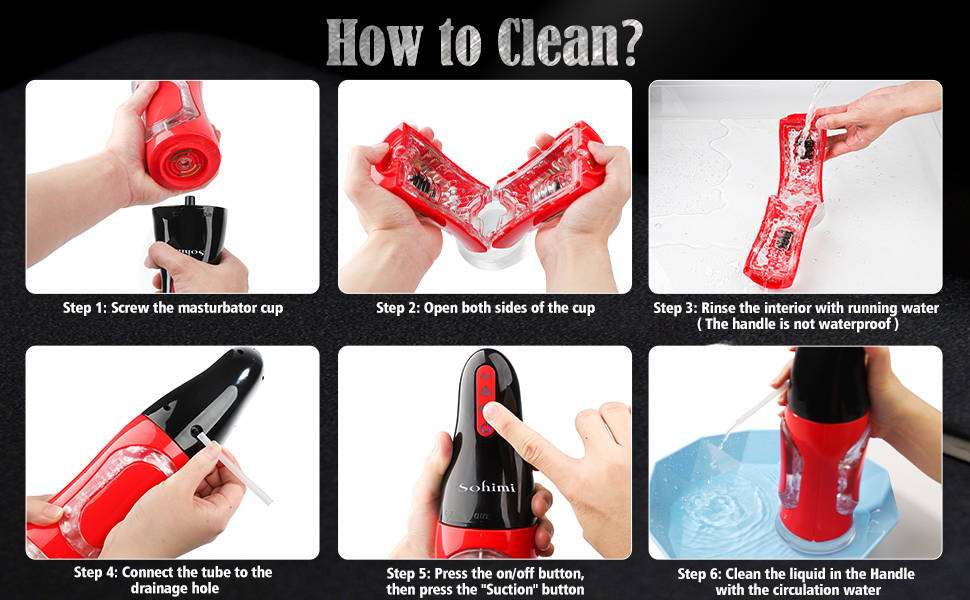 Easy to Clean
This toy is easier than other masturbation cup as you canjust open it up and wash it directly rather than having to dig aroundand pull out a sleeve that need flip inside out.
Customers who viewed this item also viewed