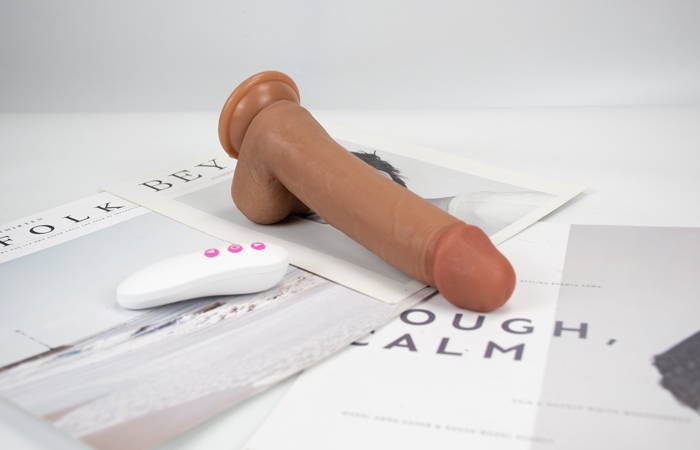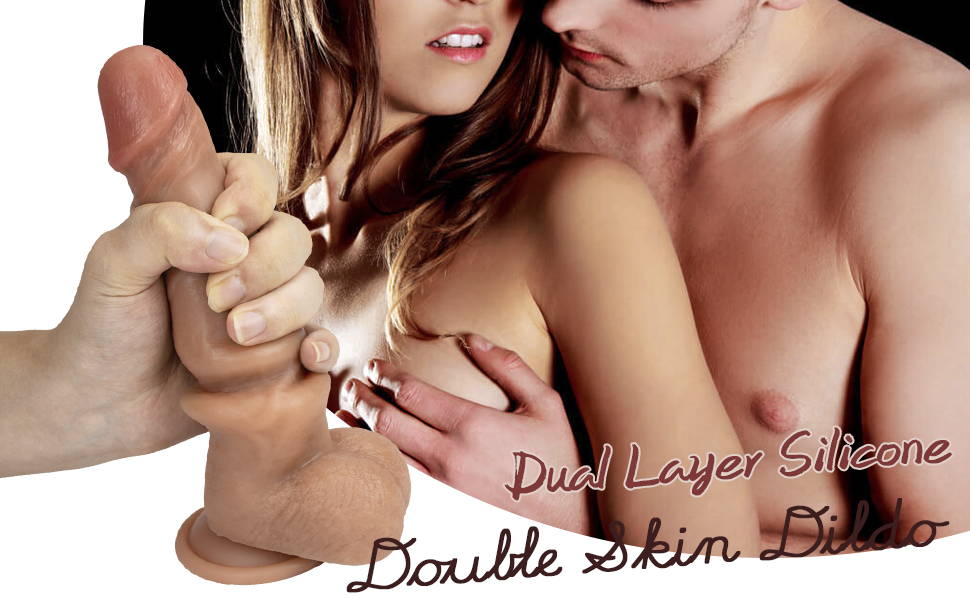 8.6-Inch Realistic Dildo, Lifelike Cock with Strong Suction Cup for Hands-free Play
This realistic dildo is made of skin-friendly silicone, bringing you the true vision and experience of the double enjoyment.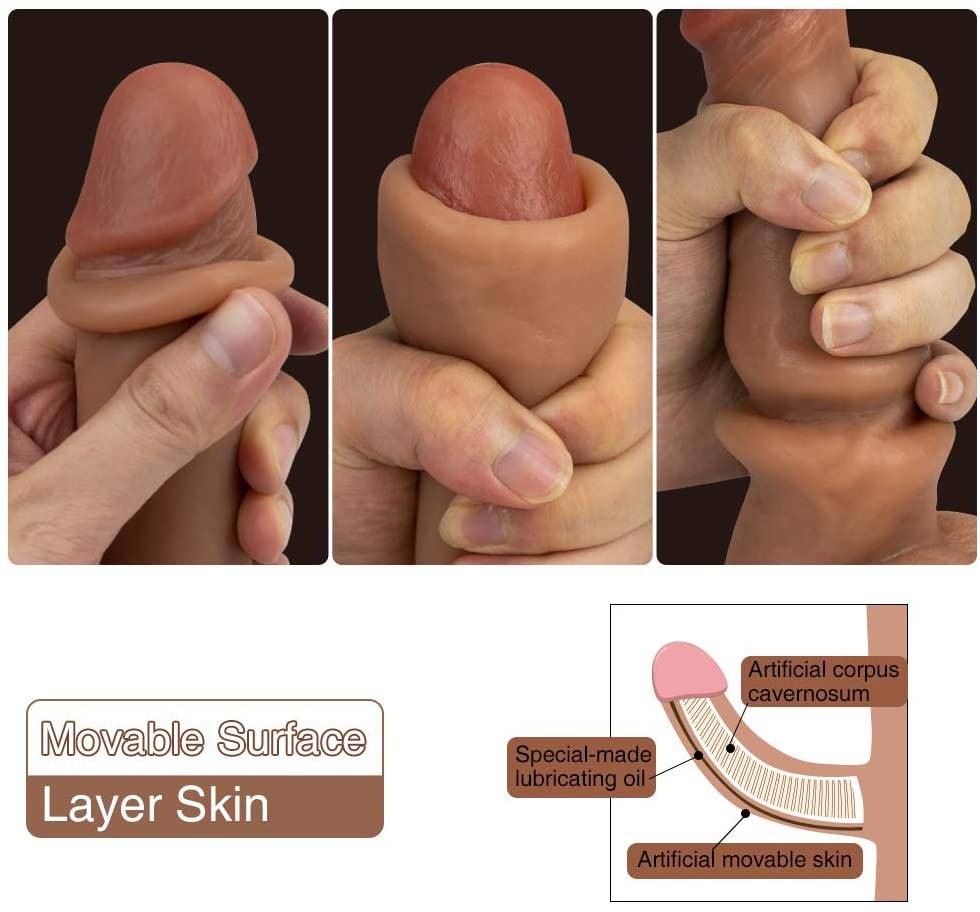 The new definition of 'Realistic Dildo'
With advanced 'Flexible-Moving-Skin-and-Dual-layer-silicone' Technology, not like other hard double layer dildo, our dildo is definitely the realistic dildo, lifelike external movable skin, blood vessel, glans, Soft, Bendable and Flexible. The dual layer skin definitely fills you up when you practice "deep throating" techniques, blovvjob or insert it in your secret areas.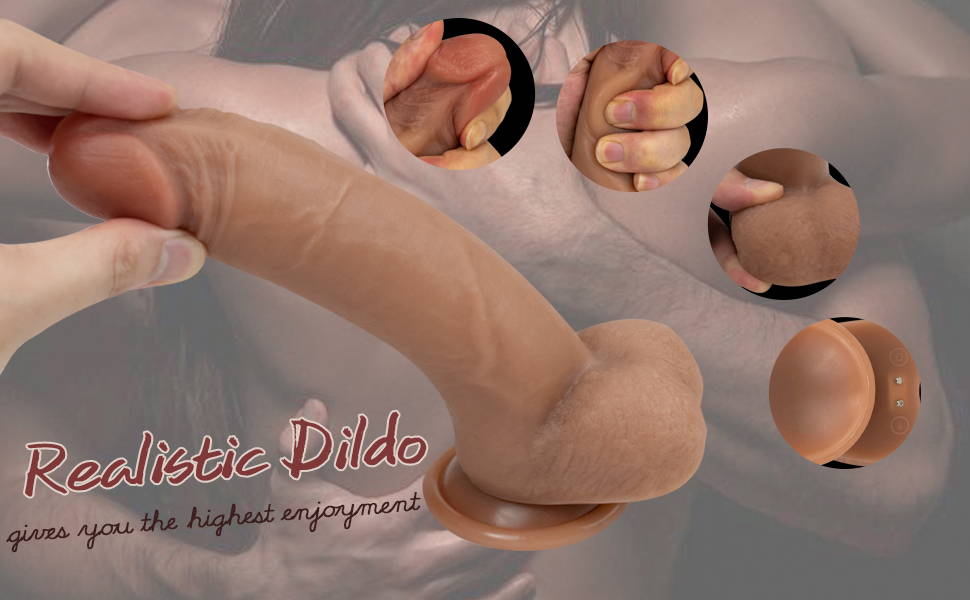 Great for practicing "deep throating" techniques:
Being soft, bendable and perfect size, make It soft and gentle going down. So comfortable, it does not hurt your throats and so easy to slip deeply through. This is your perfect practice tool.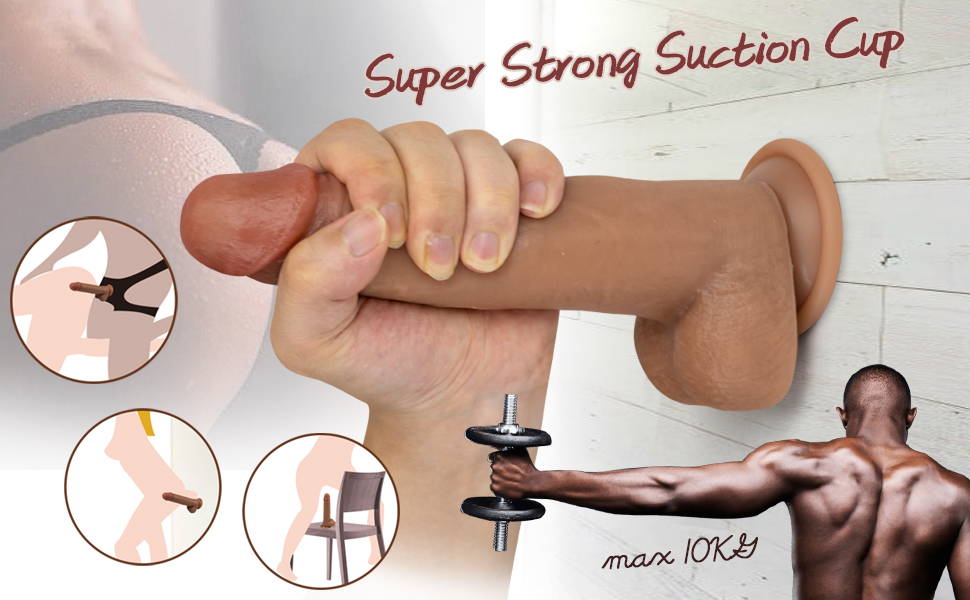 Big Silicone Doong with Strong Suction Cup for Hands free Play
The max suction power is 10 KG.
Use the suction cup base on any flat surface for wild hands-free play.
This suction cup dildo is also harness compatible, making this one very versatile sex toy. Not sex toy only for women, but also good for men, gay, lesbian, couples.
Grab this 8.6" long bad boy and see how much you can take – Compared with other realistic dildos, or strap-on dildos, this huge dildo is good sex toy for our customers.
Strong suction cup base for hands free play to wherever you want. Like bathroom,kitchen,bedroom,timber door,floor, table, chair and so on are not the limit to have fun.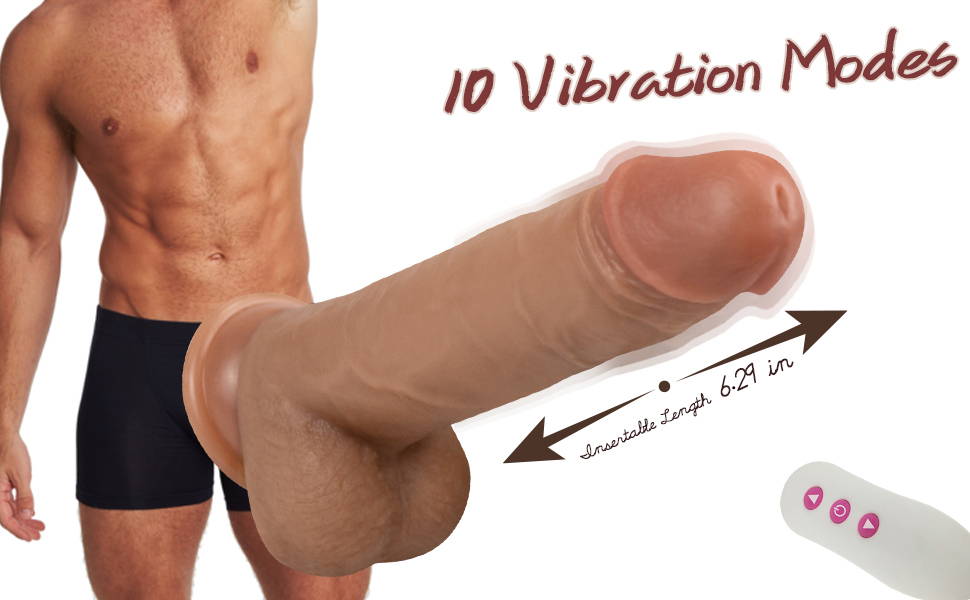 10 vibrations and 6.29 inch insertable with remote control
This is also a G spot dildo with amazing 10 vibrations, from gentle motion like a breeze to a powerful motion like an earthquake.
With the powerful suction cup & remote, you can definitely set your hands free.
This big dildo will bring you a deep earthquake with a 6.29 inch length.
About Treediride:
Treediride is an innovative and imaginative brand. After years of continuous exploration, it is committed to maximizing the needs of customers, and try its best to bring something different to sexual life.
After many years` commitment to innovation, design,manufacturing and marketing, Treediride has accumulated a lot of experience and skills about adult toys. But we are still not satisfied with what we have. And we are still trying our best to provide the best online shipping experience. We hold that our customers deserve the best.
Does it move up and down, or does the skin just stretch and vibrate?

Dear customer, thank you for your inquiry. the skin stretches. And what is really amazing is that the foreskin moves up and down like a realistic penis, while we insert it in or pull it out. The the whole dildo also vibrates.

The remote control of Realistic dildo vibration jupiter remote comes with batteries installed?

Hello the remote comes with batteries installed already.