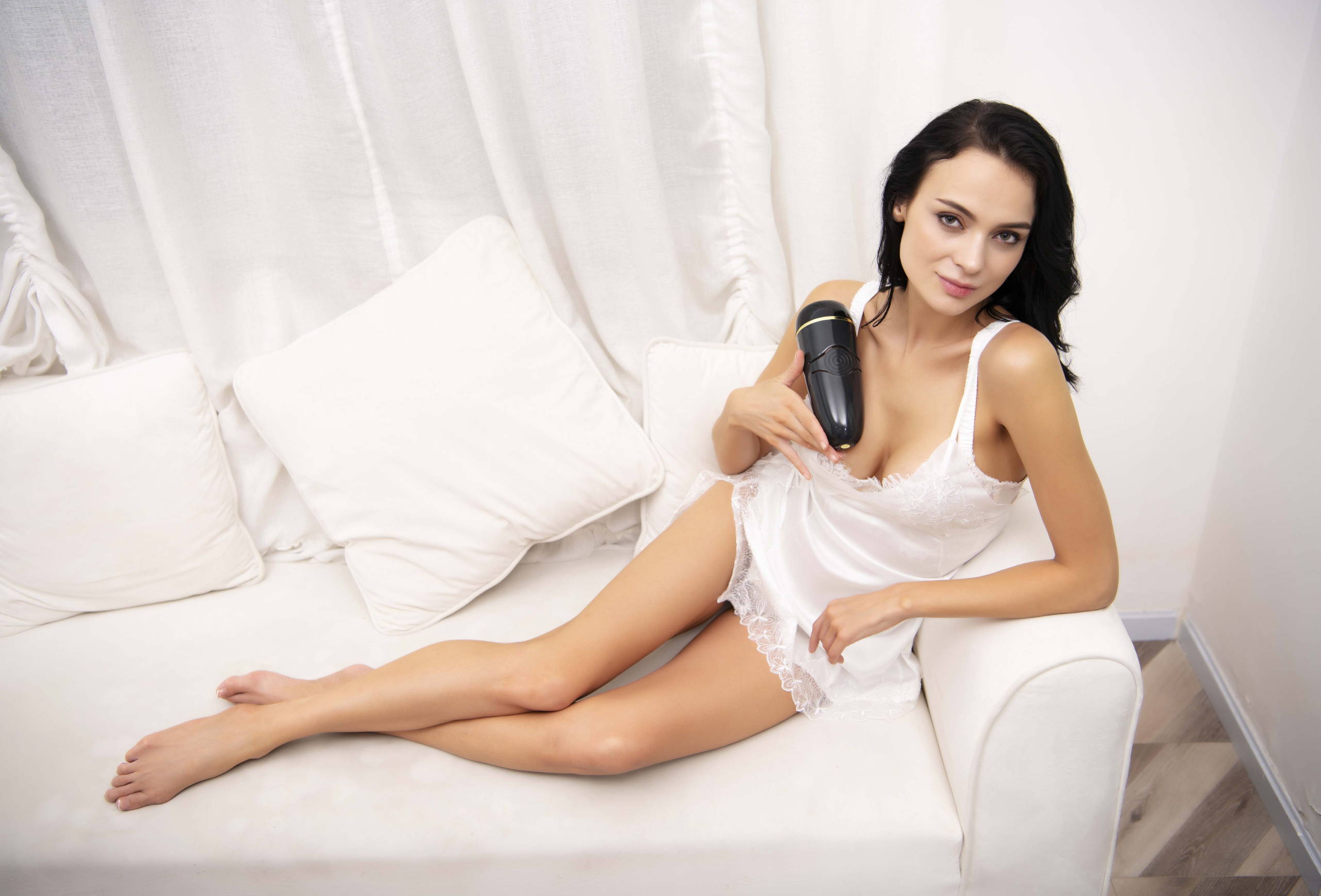 Treediride Uranus 3D Realistic Vibrating Stroker Male Masturbator Cup
Treediride specializes in providing varied professional choices for customers to concentrate on free and high-quality love from fashionable and ergonomic design. The aim of Treediride is to please men by improving sexuality and expelling sexual repression. It has become a reliable companion for everyone who deserves the free and high-quality sex. The Treediride revolutions male solo indulgence with innovative technologies.
Treediride Uranus Male Masturbator Cup is perfect for your penis, phthalate and latex-free to ensure a safe ride for each stroke. It's pleasurable ergonomic design is elegant and the curves feel perfect in your hand, so you can comfortably operate the buttons and control fast or slow with your thumb.The vibration has 5 speed 10 frequency controlled by one button. Treediride Uranus Male Masturbator Cup is a combination of traditional manual with modern technology, so as to innovative a new perspective of male masturbation.
One-key start & Easy operation
5 Speed 10 Frequency
One-key to start and easy to operate the 5 Speed 10 Frequency. Long press for 2 seconds for ON/OFF and short press for switch the varied vibrations. Internal vaginal stroking with squeezable stimulation allows you enjoy a blended feeling that you've never experienced before. This sleeve comes in a case that's strong and sturdy, giving you a perfect grip. It's great for solo pleasure.It gets tighter and stronger, the choice is in your hand.
Usage Steps
Ensure the product is fully charged and clean the inside before use.
Proper amount of lubricates in the inner channel and orifice.
One button to enter vibration and choose the pleasure what you like.
Take out the vibrator from the hole of the inner stuffing and clean the inner stuffing directly.Wipe and dry it after wash, and then store it in a cool dry place.
Charging Light Instruction
Power on/off: Long press for 2s, then the light flashes/off.
Power shortage: Under the state of power on, when the power is insufficient, the light will flash for 5 times and then turn off automatically.
Charging: The breathing light flashes, after it is fully charged. The light will go off after 3 minutes long bright.
Soft inner provides close comfort and truly feeling
High-quality and easy-to-clean materials ensure endless enjoyment!
The sleeve mimics the real thing, making this toy ideal for a realistic, lifelike experience. It's easily cleaned and the experience is enhanced when you use it for extra hydration. It gives you the sexy strokers, super tight anal, realistic vagina or silky smooth mouth. They have unique textures inside for stimulating pleasure.