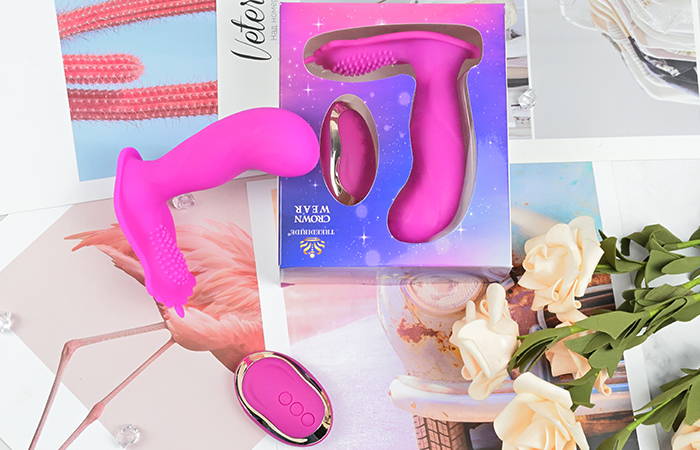 The dual action vibrator stimulates her G spot while massaging the clitoris in a unique way
The product has a motor to stimulate the clitoris, while the other motor aims to massage the vagina. Double stimulation gives you more happiness than ever before.
The two motors of the vibrator both have 10 vibration modes. Just change the vibration frequency through the power button on the device or the "+" or "-" on the remote control.The bumpy body fits perfectly for the structure of the vagina, and every vibration hits your sensitive part.
1.This product is for personal use. For your health, it is recommended not to mix it with others.
2.Suggesting using the item with water-based lubricants to make everything slippery.3.Wash it with water after use, dry and place it in a cool place after that.
4.If you feel uncomfortable, stop using it immediately.
5.Try using it to touch your nipples, behind the ears, waist, and anus, explore sensitive parts of your body and enjoy a passionate night.